WELCOME to ST. PATRICK'S CATHOLIC CHURCH




Fremont, Nebraska

  
Special Services of Holy Week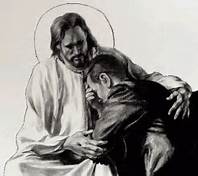 Sunday, April 13: 7:00 pm - Parish Penance Service (10 Priest will be present)
CONFESSION TIMES
Monday, April 14: 4:00 - 5:00 pm; 7:00 - 8:00 pm
Tuesday, April 15: 4:00 - 5:00 pm; 7:00 - 8:00 pm
Wednesday, April 16: 4:00 - 5:00 pm; 7:00 - 8:00 pm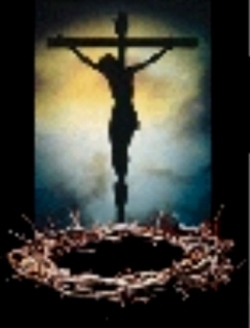 Holy Thursday, April 17: Mass at 7:00 pm.
Good Friday, April 18: Solemn Good Friday service at 3:00 pm; Stations of the Cross in Spanish at 7:00 pm.
Holy Saturday, April 19: The Great Easter Vigil service at 8:30 pm, including Baptism and Professions of Faith from RCIC and RCIA groups.
Easter Sunday, April 20: 7:00 am, 9:00 am, 11:00 am and 12:30 pm (Spanish)



Fasting and Abstaining on Appointed Days
Abstaining applies to all Catholics 14 and older and means that they must not eat meat on Ash Wednesday and all Fridays in Lent. (Meat is any beef, pork, chicken or fowl.) Fasting applies to all Catholics ages 18 to 59 and means they must eat only one full meal on Ash Wednesday and Good Friday, which means no snacks between meals. However, two smaller meals, such as breakfast and lunch, can be eaten in addition to the one full meal (supper) as long as they don't equal the one full meal if combined.
The Light is On
On all Thursdays of Lent from 5:30 - 7:30 pm,St. Patrick's and all the parishes of the Archdiocese of Omaha will be open for individual confession. Please make plans to come on Lenten Thursdays and spread the word of this special outreach of mercy to those you know.
Italian Renaissance Tour, October 21-30
Father Dave will serve as the Spiritual Director on a trip through Italy. We will visit sites that have religious and historical significance. We will fly into Venice, and will visit Padua, Florence, Siena, and Assisi. Our last days will be spent in Rome, and our tour will conclude with a trip to Saint Peter's Square to particpate in a Papal Audience. We will celebrate daily Mass in Venice, Padua, Florence, Assisi, and in the Vatican crypt, just feet away from the tomb of St. Peter. As we travel from Assisi, we will stop in Montefalco to visit a winery. Seats on this trip are limited, so that we can travel in a smaller group. Brochures are available at the entrances of the church and at the Parish Office.